Source: Global Ag Meida/The Pig Site, 9 November 2020, photo credit: Regional Anti-Corruption Initiative
Reuters reports that European diplomats are preparing for an eleventh-hour showdown with President Trump.
A majority of EU governments have backed imposing the widely expected tariffs once EU trade ministers meet next Monday – the latest twist in a transatlantic trade saga that has spanned 16 years and four US presidents.
Though Joe Biden won the US election on 7 November, Donald Trump remains in office until 20 January and has plenty of leeway to increase US tariffs on Europe that were imposed in a parallel case over subsidies for Airbus.
Read more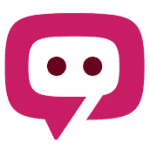 The South African Pork Producers' Organisation (SAPPO) coordinates industry interventions and collaboratively manages risks in the value chain to enable the sustainability and profitability of pork producers in South Africa.