Source: Bizcommunity, 17 Nov 2021, photo credit: funnywomen.com
South African shoppers have dramatically reduced the frequency of their monthly shopping trips, which are down from an average of five trips per month two years ago, to an average of three, according to an analysis by NielsenIQ. In addition, 500,000 households have been forced to stretch their monthly shop to beyond a month.
This latter trend emerged strongly in quarter 3, 2021 pointing to the ongoing financial fall out from Covid-19 and correlates with the unprecedented increase in unemployment rates (Stats SA Q2, 2021).

This analysis emanates from NielsenIQ Retail Measurement Services and Household Panel benchmark data and provides a stable comparison of pre-Covid-19, versus current conditions amidst the current state of flux. This '20/20 view' on 20 months of change in the South African manufacturing and retail sectors, also outlines far-reaching implications for brand owners and retailers, given the continued financial fallout in South Africa which is placing considerable strain on consumer wallets.
Elaborating on the findings, NielsenIQ South Africa MD Ged Nooy says; "The reduction in the frequency of shopping trips has also led to an increase in basket size with consumers adding four more items to their baskets which has increased from a total of eight to 12.

"However, what we found is that consumers have not increased the number of categories they purchase from. Rather, there has been a reduction in the number of categories landing in their basket while they are upsizing on essential items. This behaviour change has resulted in the average basket value pre-Covid-19 increasing from R226 to R427.
Read more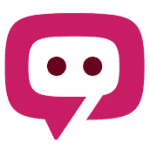 The South African Pork Producers' Organisation (SAPPO) coordinates industry interventions and collaboratively manages risks in the value chain to enable the sustainability and profitability of pork producers in South Africa.