Source: Global Ag Meida/The Pig Site, 9 November 2020, photo credit: Medium
An alarming new report by CSIRO, confirms Australian agriculture is at risk of increased disease outbreaks and pest incursions, weakened exports and damage to our global trading reputation.
The prediction comes after the absence in the October Federal Budget of any meaningful new funding commitment to strengthen the national biosecurity system and following, the failure of the much anticipated biosecurity levy.
National Farmers' Federation Chief Executive Tony Mahar said the new report – Australia's Biosecurity Future: Unlocking the next decade of resilience – was a sobering read, which showed that a business-as-usual approach would not meet the challenges of the future and protect Australia from the potentially devastating impacts of exotic pests and diseases.
Read more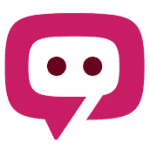 The South African Pork Producers' Organisation (SAPPO) coordinates industry interventions and collaboratively manages risks in the value chain to enable the sustainability and profitability of pork producers in South Africa.