Source: Chuck Gill, Penn State News, 17 March 2021, photo credit: Omega
A team led by researchers in Penn State's College of Agricultural Sciences has developed a diagnostic test that can identify virulent forms of the swine bacterial pathogen Streptococcus equi subspecies zooepidemicus — often referred to as "Strep zoo" — which can cause severe illness and death in pigs, other animals and rarely people.
Outbreaks of S. zooepidemicus causing high mortality in swine first were reported in Asia in 1977, and until recently, the pathogen was not thought to be a major concern in North America. However, high-mortality Strep zoo outbreaks occurred in swine herds in Canada, Tennessee, Ohio and Pennsylvania in 2019. Different versions of the pathogen also can cause a range of disease symptoms in horses, ruminants, guinea pigs, monkeys, cats, dogs, poultry and humans.
Pigs infected with Strep zoo may suffer a sudden onset of lethargy, weakness, high fever and rapidly escalating mortality that can approach 30% to 50% of infected animals. However, the bacterium that causes these symptoms presents a diagnostic challenge because virulent strains are largely indistinguishable from benign strains, according to lead researcher Suresh Kuchipudi, clinical professor of veterinary and biomedical sciences.
"Rapid and accurate diagnosis is absolutely critical for controlling and limiting the spread of this emerging disease of swine," said Kuchipudi, who also is the associate director of Penn State's Animal Diagnostic Laboratory. "But the version of the bacterium that is deadly is very similar — with only minor genetic differences — to bacteria that are commonly found in healthy pigs and in other animals. As a result, conventional methods can't selectively identify this virulent version."
Read more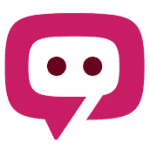 The South African Pork Producers' Organisation (SAPPO) coordinates industry interventions and collaboratively manages risks in the value chain to enable the sustainability and profitability of pork producers in South Africa.