One of the biggest barriers for pork sales, is that many consumers still to this day, do not know how to prepare various pork cuts properly. While the perception of the value of pork is growing stronger in the minds of customers, pork preparation is a greater challenge that needs to be focused on. The team at SA Pork has also found out that many consumers, when in store, simply select the cuts that they are familiar with, and never venture into selecting the other cuts that they don't know how to prepare and are not familiar with.
To overcome this barrier, our designers at SAPPO have created a sticker that is placed on a fresh pork pack: A modified SA Pork logo that incorporates a QR code and a call to action. Access to recipes and competitions is achieved through simply scanning the QR code, which directs the customer to the digital landing page where the recipes and competition can be found.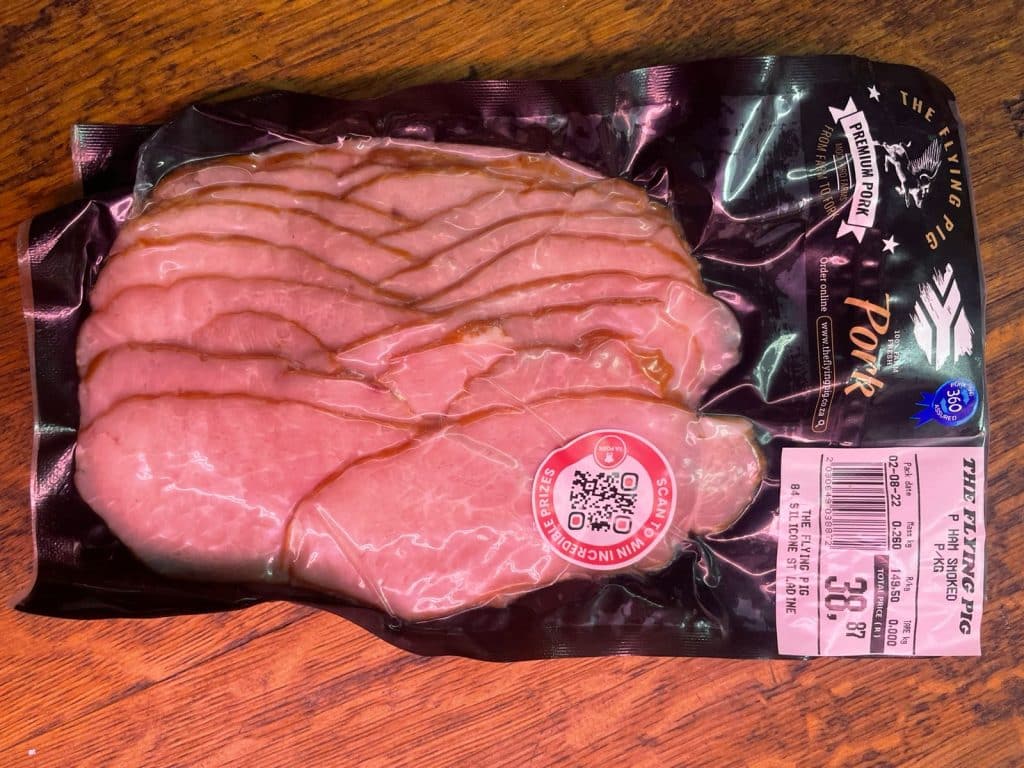 Many brands in South Africa have introduced the QR code concept to their customers. They have incorporated it onto many of their products and promotional campaigns and, collectively, have contributed to an increase in the adoption of this concept. Scanning QR codes with your mobile phone camera to access important and relevant information instantly is becoming more and more recognised.
We believe that SA Pork should be a part of this early stage of the QR code category and start educating pork consumers to become familiar with the principle of scanning the SA Pork 'logo" to access our world of pork recipes and other valuable information.
"Imagine a future where every single fresh pork product sold in retail stores, has a little pink SA Pork sticker on it, and customers in-store know that they can simply scan the code with their phones and have instant access to the world of recipes for that particular cut."

Johann

Kotzé

, chief executive officer at SAPPO
Print media
In the past, many of our recipe advertorials that were flighted in print media had no mechanism of measurement to help us determine whether consumers were, in fact, responding to these recipes and preparing the dishes.
To address this issue, the utilisation of the exact same concept that is used in-store will be implemented across all print media. SA Pork will now display a full-page advert with a delicious recipe image complemented with a headline, descriptor, preparation time, and cooking time. To obtain the recipe details, the reader can simply scan the SA Pork QR code with their phone camera and instantly have access to the exact recipe advertised. They will now be able to view all the ingredients (shopping list), recipe process, a short video, and final recipe images.
By using this new advertising concept, SA Pork will now be able to direct consumers to the SA Pork website (increase traffic) and measure which readers from which publications are engaging with our recipes. These analytics will further help us to fine-tune future campaigns, topics, recipes, and media selection.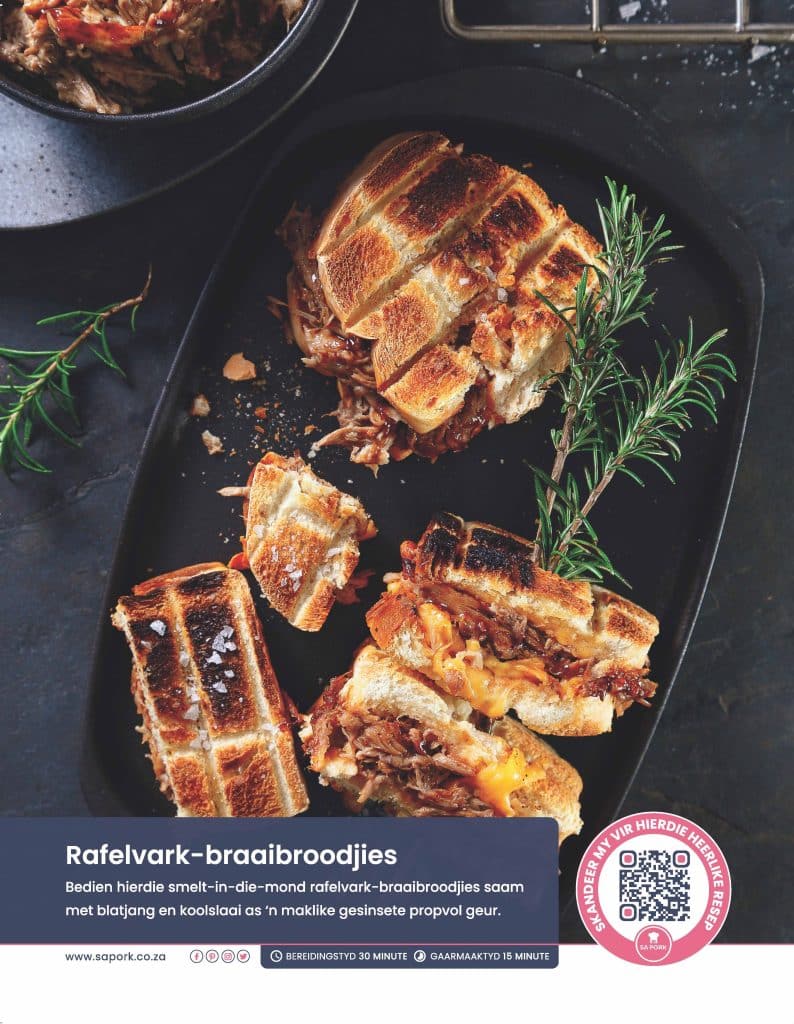 The same concept that is used in print will be used in the digital space; however, here, the reader, will simply click on the SA Pork logo to access the recipe details on the SA Pork website. Additional promotional campaigns and competitions will complement the advertisements that appear in the print and digital space.
Working in alignment
Many food and consumer publications are often promoting pork recipes in their publications and digital spaces. The new SA Pork strategy will now not simply duplicate what they are doing, but will now be able to complement what these publications are promoting. For example, if a publication is promoting a roast leg of pork recipe, we can now create an advert with a QR code link to 'The perfect crackling section" on the SA Pork website, where one can learn the various techniques on how to produce the perfect crackling.
The South African Pork Producers' Organisation (SAPPO) coordinates industry interventions and collaboratively manages risks in the value chain to enable the sustainability and profitability of pork producers in South Africa.