Source: Dileep Sharma, Pig Progress, 19 November 2021, photo credit: Daniel Wagner,  www.theasianbanker.com
Why is it important to know what animals do when humans are not around? This article explores the tremendous benefits of putting up the right cameras in the barn to monitor all pigs.
The idea of artificial intelligence (AI) brings self-driving cars and robots quickly to mind. However, there is a lot more to AI than meets the eye. For instance: the use of surveillance cameras on the farm. It is not a new concept, but what if these cameras could detect crucial behaviours that animals display – like eating, drinking, unique movements, and aggressive activities – by using artificial intelligence, deep learning algorithms and image recognition? Would that convince producers to put up cameras in their barn?
The IFC, a member of the World Bank Group, has seen that significant usage and investment have had a profound impact on the agricultural sector through the adoption of visual technologies, such as image recognition, cameras, robotics and more. Leveraging deep learning technologies for multi-object tracking and segmentation is truly a non-invasive way to incorporate autonomous livestock monitoring and is quickly becoming more popular on farms. This 21st century approach allows pig producers to focus on optimising their operations and focus less on the pigs and their pen.
When farming started in Mesopotamia, people relied on their eyes to monitor the animals closely to detect any signs of illness. Today, farmers use the same solution, mostly relying on subjective and incidental methods such as periodic physical inspections. Unfortunately, they only have time to spend 1 second per day with each animal. This is disruptive and leads to unreliable results with negative outcomes, such as accidental overdose of antibiotics, and can potentially cause high mortality rates.
Read more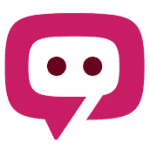 The South African Pork Producers' Organisation (SAPPO) coordinates industry interventions and collaboratively manages risks in the value chain to enable the sustainability and profitability of pork producers in South Africa.