Source: Zhandra Zuleta, Pig Progress, 31 August 2020, photo credit: Imperial College London/Thomas Angus/Euronews
An Argentinian research team is working on a vaccine that could prevent the Brucella suis infections in swine and its potential subsequent transmission to humans, without secondary effects of current treatments.
Pablo Baldi is professor of immunology at the Faculty of Pharmacy and Biochemistry of Buenos Aires University (UBA). He is in charge of the research team that works on the development of a vaccine, protecting swine from Brucella suis infections, responsible for brucellosis. The research is being done in collaboration with the Leloir Institute, also located in Buenos Aires, Argentina.
Read more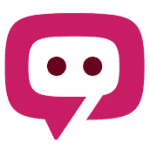 The South African Pork Producers' Organisation (SAPPO) coordinates industry interventions and collaboratively manages risks in the value chain to enable the sustainability and profitability of pork producers in South Africa.