Source: Dave Cook, The Conversation, 4 January 2020, photo credit: HOK
The economist John Maynard Keynes predicted in 1930 that the amount we work would gradually shrink to as little as 15 hours a week as technology made us more productive. Not only did this not happen, but we also began to spend extra time away from home due to commuting and suburban living patterns, which we often forget are recent historical inventions.
However, 2020 has changed all that. In my new history of remote work during COVID-19, I marvel at how much it has shaken up our lives and how much we took for granted. My research also points to a number of trends that will help shape working life in 2021.
At the start of 2020 remote work was a gradually rising long-term trend. Only 12% of workers in the US worked remotely full time, 6% in the UK. Naturally the world was unprepared for mass remote work.
But COVID-19 instantly proved remote work was possible for many people. Workplace institutions and norms toppled like dominos. The office, in-person meetings and the daily commute fell first. Then the nine to five schedule, vacations and private home lives were threatened. Countries even started issuing remote work visas to encourage people to spend lockdown working in their territory.
As old norms vanished, a rapid procession of novel technologies marched uninvited into our homes. We had to master Zoom meeting etiquette, compassionate email practices, navigate surveillance, juggle caring responsibilities. The list goes on.
Read more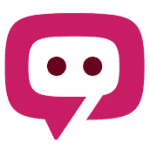 The South African Pork Producers' Organisation (SAPPO) coordinates industry interventions and collaboratively manages risks in the value chain to enable the sustainability and profitability of pork producers in South Africa.