Source: Clyde Mallinson, Daily Maverick, 3 September 2020, photo credit: Urban Insight
Our current Integrated Resource Plan 2019 calls for significant (and yet wholly inadequate) new solar PV and wind build. By the time the solar and wind fleets have the same annual output as Medupi, the average cost per kWh for the renewables will be about 30% lower than that from Medupi.
Purely by chance, the first unit at the Medupi coal-fired power station came on line in 2015, the same year that wind and solar from the renewable energy independent producers procurement programme (REIPPPP) bid window 1 came on line. Since 2015, additional units from Medupi have come on line at an average of one per year. The sixth and last unit is due to come on line in February 2021, five and a half years after the first unit.
In 2016 and 2017, renewable energy projects from bid windows 2 and 3 achieved full commercial operation, and the cumulative wind and solar fleets grew in size. It is well known that the signing of power purchase agreements from bid window 4 was stalled for over two years, and projects from bid window 4 that were meant to come on line in 2018, are only now coming on line in 2020, having been further delayed by Covid-19 lockdown restrictions.
Read more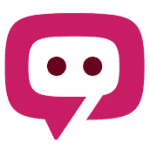 The South African Pork Producers' Organisation (SAPPO) coordinates industry interventions and collaboratively manages risks in the value chain to enable the sustainability and profitability of pork producers in South Africa.