Countries worldwide have developed new policies to reduce the use of antibiotics in animal production systems, including the prohibition of antibiotics for growth promotion (AGP) purposes. However, a holistic approach, including the use of acidifiers, can bridge the gap to maintain animal health and performance.
The emergence of antimicrobial resistance (AMR) in human and animal populations has been capturing the attention of regulatory bodies as well as the general public. There are studies linking the development of AMR with the increased use of antibiotics in livestock, and both consumer demand and increasing government regulation are fuelling moves to reduce dependence on antibiotics in animal production systems. However, as the industry moves away from over-reliance on antibiotics, there is a need for alternative practices that maintain animal health and performance.

Through their ability to control pathogenic micro-organisms, nurture beneficial bacteria and support gut health, acidifiers may be a key part of the solution.
Read more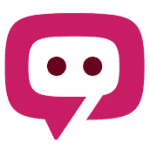 The South African Pork Producers' Organisation (SAPPO) coordinates industry interventions and collaboratively manages risks in the value chain to enable the sustainability and profitability of pork producers in South Africa.