When the COVID-19 lockdown went into effect on 27 March, the range of products available to households for purchase was restricted to a set of defined essential goods and services.
Since the beginning of the lockdown, Stats SA has been measuring price changes for those essential goods that appear in the Consumer Price Index (CPI) basket. The organisation is temporarily publishing inflation data on a weekly basis, albeit for a smaller range of goods.
Recording product prices from retail stores online, Stats SA has been able to compile an Essential Products Consumer Price Index (EP–CPI).
Breakfast costs more…large increases in prices of eggs, bread, tea and coffee

The prices of essential products increased on average by 0,3% between the week ending 2 April (first week of lockdown) and the week ending 16 April (third week of lockdown). The second week of the lockdown saw the prices of essential items increase by 0,5% week-on-week, followed by a decrease of 0,2% week-on-week in the third week.
Read more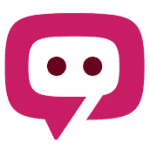 The South African Pork Producers' Organisation (SAPPO) coordinates industry interventions and collaboratively manages risks in the value chain to enable the sustainability and profitability of pork producers in South Africa.