The Ensminger Pig Symposiums follow a rich tradition of over 50 years of sharing up to date information and scientific solutions to the global livestock industry in order to improve various segments of this industry across continents.
In order to keep up with global trends and to achieve a common interest of production efficiency and profitability for pig operations the Ensminger Pig Symposium brings distinguished international speakers to Johannesburg, South Africa on 22-23 May 2019. The symposium, organised by the Iowa State University, is endorsed and supported by the Animal Feed Manufacturers Association (AFMA) and SAPPO.
Themed "Towards excellence in pig production" the symposium will cover a wide variety of topics centered around the pig genetics, male and female reproduction, feeding and nutrition, welfare, antibiotic reduced production, and increased meat quality.
The following invited speakers will present lectures/presentations at the symposium:
 Dr John Purchase, CEO of Agbiz, South Africa – Keynote speaker.
Prof Max Rothschild, Distinguished Professor, Iowa State University – Topic: Using genetics and genomics to design the market pig; and imagine the future of pig production.
Prof John Patience, Professor, Iowa State University – Topic: Feeding and management for antibiotic reduced/free pork production.
Dr Nick Gabler, Associate Professor, Iowa State University – Topic: Review of the efficacy of sub-therapeutic antibiotic alternative ingredients in pigs.
Dr Anna Johnson, Professor, Iowa State University – Topic: On-farm swine welfare: The basics!
Dr Billy Flowers, Distinguished Professor, North Carolina State University – Topic: Managing sows and boar for lifetime productivity: An eye on recent developments in reproduction and AI.
Dr Kenneth Stalder, Professor, Iowa State University – Topic: Genetic improvement of sow longevity and its economic impact on commercial pork production.
Dr Christy Bratcher, Professor, Auburn University – Topic: Ante mortem factors and post mortem processing impacts on pork quality.
This will be the first-ever Ensminger Pig Symposium to be held on the African continent and will incorporate the centenary anniversary of the Pig Breeder Society of South Africa (PBS), hence an event not to be missed.
The 2019 Ensminger Pig Symposium is a CPD accredited event.
The event will be hosted at the aha Kopanong Hotel and Conference Centre in Benoni, East Rand, Gauteng, South Africa. The standard registration fee for the symposium is R1 200 and includes attendance of the two-day conference and entry to the PBS Centenary Dinner. To register online, please visit: www.ensmingersymposium.co.za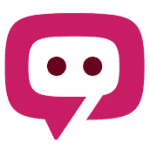 The South African Pork Producers' Organisation (SAPPO) coordinates industry interventions and collaboratively manages risks in the value chain to enable the sustainability and profitability of pork producers in South Africa.