Source: pig333.com, photo credit CNN Travel
Following the direction of the Prime Minister, the Minister of Industry and Trade issued Decision No. 1899 / QD-BCT on the establishment of an interdisciplinary inspection team chaired by the Ministry of Industry and Trade, in coordination with the Ministry of Agriculture and Rural Development and other relevant authorities to inspect, review, and assess the status of the entire livestock chain: from production, sales, distribution, and supply to slaughterhouses, wholesale, and retail markets.
The Prime Minister implored the Ministry of Industry and Trade, "Clarify the inadequacies, limitations and propose solutions to overcome inadequacies and handle law violations (if any) in the circulation and distribution stage to minimize intermediaries that cause negative impacts."
The committee has also been assigned the task of monitoring for any monopolies or commercial fraud, and ensuring that no entity is taking advantage of the epidemic situation to hoard goods or manipulate meat prices.
July 24, 2020/ Ministry of Industry and Trade/ Vietnam
https://moit.gov.vn/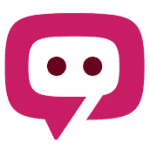 The South African Pork Producers' Organisation (SAPPO) coordinates industry interventions and collaboratively manages risks in the value chain to enable the sustainability and profitability of pork producers in South Africa.