Source: Jennifer Shike, Farm Joutnal's Pork, 16  September 16, photo credit: Public Domain Pictures.net
Biosecurity on the farm is like defending a fortress, explained Clayton Johnson, DVM, with Carthage Veterinary Service, during USDA's African Swine Fever Action Week webinar on Wednesday.
To properly defend the fortress, you have to define your perimeter, Johnson said. Where is the clean and dirty line or the line of separation? Every farm needs that line drawn so that anything that crosses that line is going to have some sort of biosecurity expectation with it.
For example, in a fortress, there are limited points of entry. There is really only one way to get in and one way to get out.
"We need to think about farms the same way," Johnson said. "We want to have specific access points for people introductions, for animal introductions, for supply introductions, etc. We need to build those barriers in so when anything comes in, we have a sanitation or hygiene step in place."
Those sanitation or hygiene steps could be UV chambers, showers, disinfectants and more. Another possibility is downtime, he said, as a form of sanitation expectation for visitors or supplies coming into the farm.
"We can't build tall walls and put guards on the walls of our farms like we would at a castle, but we certainly can define where those walls are going to be. We may not have guards in the literal sense, but our disinfectant options can be our guards to shoot down pathogens that may try to enter our farms," Johnson said.
Read more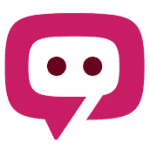 The South African Pork Producers' Organisation (SAPPO) coordinates industry interventions and collaboratively manages risks in the value chain to enable the sustainability and profitability of pork producers in South Africa.