A professor of experimental psychology at Oxford University has partnered with Strong Roots, a plant-based food company, to create a bacon patch for vegans struggling to stay meat free, Business Insider reports.
The idea is that the person wearing the patch scratches it when they're experiencing a craving for meat. After scratching, the patch will emit the smell of cooked bacon.
Professor Charles Spence, creator of the patch, specializes in sensory perception and the way the mind is connected to the senses of taste and smell. He told Business Insider that the patch may help those who don't want to eat meat to refrain because the smell will let them imagine they're eating bacon and will satisfy their cravings.
Read more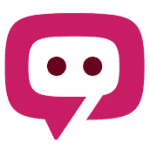 The South African Pork Producers' Organisation (SAPPO) coordinates industry interventions and collaboratively manages risks in the value chain to enable the sustainability and profitability of pork producers in South Africa.