Source: Jennifer Shike, Farm Journal's Pork, 10 February 2021, photo credit:  Funding Guru
Headlines celebrated the good news that U.S. pork exports broke records in 2020, accounting for nearly 30% of total U.S. pork production. Exports were up 11% by volume and 11% in value as compared to 2019, according to data released by USDA and compiled by the U.S. Meat Export Federation (USMEF). From January to December, 6.56 billion pounds of U.S. pork and pork variety meat, valued at $7.7 billion, were exported globally. Not a bad year for an otherwise challenging year in the U.S. pork industry history books.
So when economist Brett Stuart of Global AgriTrends forecasts 2021 pork exports down 2%, on the back of the growth the industry saw in 2020, he says that's still a pretty big victory.
"I think there are some good tail winds blowing as we look into 2021, even though I'm talking about a 2% export decline. I think that would still be a great year for us in exports," he says. "2020 was a was a great year for U.S. pork exports. I think 2021 will be a good year for U.S. pork exports."
The key assumptions in his 2021 forecast include China buying about 6% of U.S. pork production for the year. With Chinese hog prices remaining high today, even after 16 months of incredible profit in the Chinese pork industry, he says that leads him to believe Chinese supplies are still tight.
He says the U.S. pork industry has a lot of reasons to be optimistic. For example, the International Monetary Fund (IMF) just updated its global GDP growth number for 2021 at 5.5%. That's a big global growth number, Stuart says.
"And after a year like last year, it mostly makes up for it," he adds. "All of that bodes well for us with better economies in key markets like Mexico and Canada."
One of the other things he's seeing is a weakening U.S. dollar driven partially by continued stimulus and continued borrowing.
"That weaker U.S. dollar broadly boosts commodities, and it makes it easier for us to export," he says.
Read more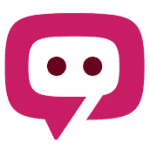 The South African Pork Producers' Organisation (SAPPO) coordinates industry interventions and collaboratively manages risks in the value chain to enable the sustainability and profitability of pork producers in South Africa.