One of the biggest pig production farms in Eastern Ukraine has suffered major destruction during the past year of the Russian invasion and the subsequent war, but they have vowed to rebuild and restock.
Agrocomplex Slobozhansky is based in the Chuguevsky district of Kharkiv region and consists of two main production sites. The first site has a capacity for a 3 400 sow unit and can house 28 000 piglets and feeder pigs. The second farm is a finishing unit with 42 separate barns, with a capacity of 55 000 pigs.
It will take around €18 million (R363 million) to rebuild and restock the farm business, Agrocomplex Slobozhansky, which was under Russian occupation for seven months in the war that started in late February 2022. The farm owners have kept a diary log of how the war affected the farm, detailing their losses of animals, buildings, and money.
Click here to read more about this story of hope by Chris McCullough, as published on www.pigprogress.net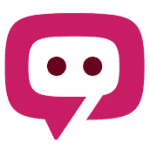 The South African Pork Producers' Organisation (SAPPO) coordinates industry interventions and collaboratively manages risks in the value chain to enable the sustainability and profitability of pork producers in South Africa.