Ten states in the United States (US) – Arizona, California, Colorado, Florida, Maine, Massachusetts, Michigan, Ohio, Oregon, and Rhode Island – have passed laws regarding gestation crate bans for sows, in many cases allowing confinement only in limited circumstances.
By 2026, when all currently passed policies will have been fully implemented, less than 8% of the US breeding hog inventory (at currently reported levels) will be covered by a gestation crate ban. Even so, the bans will affect a proportionally smaller share of pork producers because hog operations in these 10 states tend to be smaller than those in states with larger industries. While the gestation crate bans will cover about 6% of the total US. hog inventory by 2026, more than 17% of US pork producer operations will be subject to a gestation crate ban if the distribution of operations remains at current levels.
You can click here to read more about this headline published www.pig333.com on 28 April 2023, which data was pulled from the Livestock, Dairy, and Poultry Outlook: February 2022.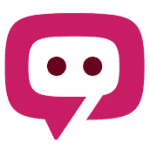 The South African Pork Producers' Organisation (SAPPO) coordinates industry interventions and collaboratively manages risks in the value chain to enable the sustainability and profitability of pork producers in South Africa.