Source: Agbiz e-newsletter, 9 July 2021, photo credit: The Guardian 
This year's OECD-FAO Agricultural Outlook comes at a critical juncture. The Covid-19 pandemic has placed unprecedented stress on the agricultural sector, requiring swift action to ensure the sector can remain resilient, efficient and sustainable, now and over the longer term.

The 2021 UN Food Systems Summit in New York will be an excellent opportunity for the international community to chart a future vision for the agri-food systems, including meeting the sustainable development goals (SDGs). With less than 10 years until the 2030 target for achieving the SDGs, policymakers need to reflect on the factors and forces driving performance in the agri-food systems.

It is against this background that the 2021 OECD-FAO Agricultural Outlook identifies and analyses the drivers of performance in the agri-food markets over 2021 to 2030.

The annual OECD-FAO Agricultural Outlook provides decision-makers with reliable information on future trends for agriculture and food and the factors driving global demand, supply, trade and prices. It provides a comprehensive medium-term baseline scenario for the expected evolution of agricultural commodity, fish and biofuel markets at national, regional and global levels.

This baseline scenario represents the considered views of global experts from national governments and international commodity organisations around the world. Please click here to peruse.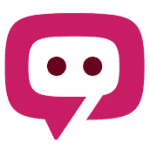 The South African Pork Producers' Organisation (SAPPO) coordinates industry interventions and collaboratively manages risks in the value chain to enable the sustainability and profitability of pork producers in South Africa.