Source: UP Farmer's Weekly, photo credit: Steemit
New-build sheds on greenfield sites have been a popular choice for farmers setting up a bed and breakfast pig enterprise, with short payback periods, new-build bonuses, and a good return on investment.
However, with the price of steel, wood, and concrete escalating over the past 18 months since the start of the Covid pandemic, conversion options are proving more cost-effective.
"Before Covid, you would be looking at a payback of four to five years on a new build, but with current prices for materials that would be 10-15 years," says Mark Jagger of BQP.
See also: Advice on setting up a b&b agreement
He says the cost a pig place on a new-build greenfield site has risen from £265 a pig to £320 due to the rise in material costs.
"New builds are likely going to slow until the price of materials come down. Conversions of farm buildings are what farmers are going to be looking at," he predicts.
Read more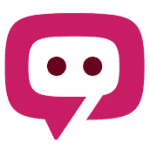 The South African Pork Producers' Organisation (SAPPO) coordinates industry interventions and collaboratively manages risks in the value chain to enable the sustainability and profitability of pork producers in South Africa.