Busting the mycotoxin myth
The impact of mycotoxins (toxic compounds produced by certain fungi) on animal health has been a key concern for farmers globally. While mycotoxins pose challenges to the pork industry, it is essential to separate fact from fiction to dispel myths and find suitable science-based solutions going forward. Dr Arnau Vidal, global technical manager for toxins and stress at Innovad, discussed this technical, yet important issue.
Mycotoxin management
Dr Vidal told delegates that the first extensive bio-monitoring mycotoxin exposure survey in swine illustrated the impact of significant exposure to multi-mycotoxins. The Innovad Mycotoxin Feed Survey 2022 showed that 88% of feed and raw material samples from around the world continuously exposed swine to mycotoxins through contamination, and that almost 70% contained two or more mycotoxins. Such chronic mycotoxin exposure needs to be reduced to mitigate its negative impact.
"Up until now, we have been using raw material or feed analysis to determine mycotoxin exposure. But due to non-representative sampling, feed analysis may underestimate the exposure to mycotoxins that are heterogeneously distributed in feed or raw materials." According to Dr Vidal, raw material or feed analysis detected between zero and three mycotoxins, even when 50% of the farms had eight or more varying kinds of mycotoxins that the animals were continuously exposed to. "Furthermore, another limitation is the large presence of conjugated forms of mycotoxins."
He said scientific studies that compared feed and blood analysis to evaluate mycotoxin exposure concluded that the latter is much more accurate. "In 82% of cases, mycotoxins were detected in the blood analysis but not in the feed analysis. A combination of feed and blood mycotoxin analysis was much more effective than feed analysis alone."
The blood analysis method includes 36 possible mycotoxin biomarkers. It has no geographic limitations as it uses Flinders Technology Associates (FTA) cards and a single drop of blood from each animal's ears or tail, said Dr Vidal. "We were able to collect more than 6 000 samples from around the world."
Moreover, the exposure to multiple mycotoxins has a greater impact than individual mycotoxin exposure. "It is essential to distinguish between poultry and swine as more mycotoxins were detected in swine farms than in poultry farms. Pigs also absorb more mycotoxins than chickens, which makes them more sensitive to such exposure." As an example, deoxynivalenol (DON) alone did not reduce the growth of pigs, however, a combination of DON alongside two other emerging mycotoxins (enniatin and beauvericin) reduced weight gain in 14 days, he said.
Large presence of emerging mycotoxins
According to Dr Vidal, a large presence of emerging mycotoxins, which were only included in scientific field surveys 15 years ago, was more frequently found than the widely known mycotoxins. "These emerging mycotoxins are as toxic as the mycotoxins that are legislated. They produce immune responses, cause oxidative stress, reduce performance, and lead to reproductive problems through estrogenic alterations. Emerging mycotoxins are also very toxic to intestinal cells – even more so than DON – and can also cause rumen impairment. Hence, it was essential to include emerging mycotoxins in our routine analysis."
Identifying mycotoxin impact on clinical symptoms
Dr Vidal stressed that bio-monitoring tools can be used as diagnostic tools. "We have found correlations between exposure to mycotoxins and clinical symptoms. For instance, there was a correlation between dysgalactia and the exhibition of several unknown mycotoxins."
He noted that they have performed trials with different groups exposed to mycotoxins and detoxifiers. "The results have shown that the weight of animals was reduced when exposed to high mycotoxin levels, but the impact could be mitigated with a detoxifier, reducing the levels of mycotoxins in the blood and improving performance."
Identifying mycotoxin impact on performance
These bio-monitoring tools can be used to understand the impact of mycotoxins on performance, Dr Vidal said. "We conducted a trial where three groups of pigs were exposed to either low levels of DON (< 1 ppm); high levels of DON (> 2,5 ppm); or high levels of DON combined with a detoxifier. The trial included 4 318 pigs with 16 replications and 160 pens with 80 double-sided feeders."
The pigs that were exposed to high levels of DON saw a decrease in weight; however, this could be mitigated when they also consumed a detoxifier, and even indicated higher performance when compared to the low DON exposure. The blood analysis of those pigs that consumed the detoxifier had lower concentrations of DON than those that had taken the lowest DON dose.
Bio-monitoring to evaluate a mitigation strategy
Dr Vidal said it was important to note that bio-monitoring programmes can evaluate the efficacy of mycotoxin binding. "In vitro binding studies conducted in the laboratory are limited and not representative of real conditions. Even the European Food Safety Authority stated that in vitro studies do not reproduce real conditions and cannot be used to demonstrate the efficacy of a mycotoxin binder. Only by applying studies on real farm conditions (in vivo), can we assess the effectiveness of mycotoxin detoxifiers."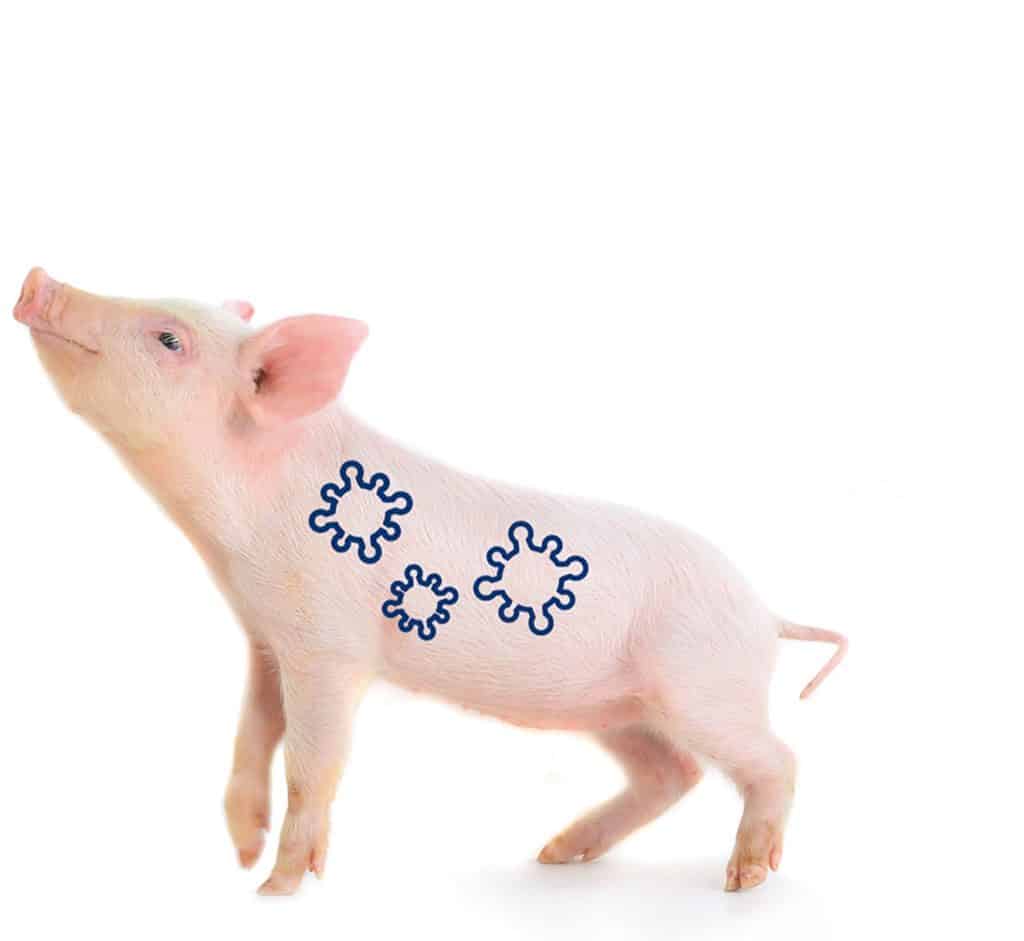 "We compared two mycotoxin detoxifiers on the same farm, with one group of pigs consuming one detoxifier and the other group consuming another detoxifier. After one month, blood samples were collected from each group and the results we found are illustrated in Table 1. We concluded that detoxifier 2 was more efficient than detoxifier 1 in reducing the impact of mycotoxins and this also correlated with an improvement in performance," he explained.
Table 1 Evaluating the efficacy of mycotoxin detoxifiers.


Detoxifier 1
Detoxifier 2
Feed
Deoxynivalenol
(420 ppb)
Deoxynivalenol
(700 ppb)
Zearalenone (50 ppb)
Zearalenone (100 ppb)


Fumonisins (100 ppb)
Blood
Deoxynivalenol
(76,7 ppb)
Deoxynivalenol
(7,1 ppb)
Deoxynivalenol-glucuronide (25,9 ppb)
Deoxynivalenol-glucuronide (5,9 ppb)
Zearalenone
(10,0 ppb)


Fumonisins (14,9 ppb)


T-2 (traces)


HT-2 (traces)


Enniatin A1 (traces)


Enniatin B1 (traces)
Enniatin B1 (traces)
Enniatin B (traces)
Enniatin B1 (traces)
Tenuazonic acid
(4,2 ppb)
Tenuazonic acid (traces)
Total
9 mycotoxins
4 mycotoxins
Dr Vidal concluded by saying that mycotoxin biomarker analysis provides a more accurate assessment of mycotoxin exposure and helps to evaluate mycotoxin risks. "It is crucial to include emerging mycotoxins in routine analysis and mycotoxin management control programmes. Bio-monitoring programmes can detect the impact of mycotoxins and the correlation with clinical symptoms and the reduction of performance on swine farms. Overall, the application of bio-monitoring programmes improves animal performance, their health status and well-being, as well as the productivity of farms," he concluded.
This article was published in the spring 2023 issue of PORCUS PrimeCuts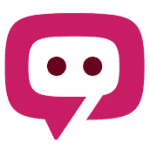 The South African Pork Producers' Organisation (SAPPO) coordinates industry interventions and collaboratively manages risks in the value chain to enable the sustainability and profitability of pork producers in South Africa.