Feed prices, albeit showing signs of softening, remain uncertain due to factors like weather conditions and planting ratios. Although there's an anticipation of price moderation in the third quarter of the year, the overall picture is influenced by global stock-to-consumption ratios. The sector continues to grapple with disease challenges, particularly African swine fever (ASF) impacting Asia and Europe's production landscape. While ASF outbreaks are subsiding, they linger in certain areas, disrupting local supply chains. Spain's struggle with porcine reproductive and respiratory syndrome (PRRS) continues to affect output, highlighting the ongoing importance of herd health management for producers worldwide. The universal appeal of meat remains undeniable, shaping culinary traditions and meat consumption patterns across the globe. A graphic by theWORLDMAPS portrays the diverse meat consumption patterns by country, shedding light on both quantity and preference.
Leveraging data sourced from the Food and Agriculture Organization of the United Nations (known as the FAO), the illustration showcases the primary meat type enjoyed in each country. The spectrum of colours signifies distinct meat categories – bovine, pork, mutton, poultry, seafood, and others – while per capita annual consumption in kilograms (kg) paints a precise picture.
Hong Kong, despite its penchant for seafood and poultry, emerges as a leader in pork consumption, at 55 kg annually per capita. Renowned pork producers Poland and Spain closely follow suit, aligning with a pork-centric culinary tradition. This trend is echoed in several European countries and stretches to African nations like Burkina Faso, along with Timor-Leste in Southeast Asia.
Continue reading here for more interesting facts on global meat consumption per country as published by theWORLDMAPS on www.visualcapitalist.com.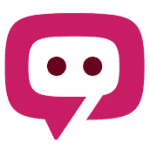 The South African Pork Producers' Organisation (SAPPO) coordinates industry interventions and collaboratively manages risks in the value chain to enable the sustainability and profitability of pork producers in South Africa.