Overview
African swine fever (ASF) is a fatal disease affecting domestic pigs, European wild boars, warthogs, and bushpigs. There is no vaccine, and the virus is very resistant in the environment and in pork products. ASF is not a threat to human health. Causes of ASF include:
contact with infected pigs purchased in affected areas;
being fed with kitchen waste; and
contact with contaminated materials, footwear, or clothing.
Situation update: 5 May 2016‒31 October 2022
Over the past five years, cases of ASF have occurred in South Africa, outside of the ASF control zone. The first case was in the North West province in May 2016, with further cases being recorded in in the Free State in the same year. A few cases occurred in the North West in 2017, and a single case was recorded in 2018 in the Northern Cape. A total of 20 outbreaks were recorded in 2019, and a further 21 in 2020. Five provinces, namely North West, Mpumalanga, Free State, Gauteng, and the Eastern Cape were affected during 2019 and 2020. In 2021, a total of 103 cases were reported to the World Organisation for Animal Health (WOAH, previously the OIE), including 41 outbreaks in the Western Cape. Thus far in 2022, 57 outbreaks have been reported to the WOAH, including two outbreaks in KwaZulu-Natal. As Limpopo is in the ASF control zone, outbreaks are not reported as with cases in the so-called 'ASF-free' provinces.
This means that all nine provinces have been affected, which has triggered a change in management strategies going forward. The reduction in cases in 2022 compared to 2021 is good news and hopefully means that awareness is improving among keepers of pigs.
Actions taken by South Africa/SAPPO
In all cases where there was a suspicion of ASF, provincial veterinary services have immediately placed the affected area under quarantine pending confirmation.
Positive cases are quarantined, movement control is instituted, and surveillance conducted in the vicinity of the outbreak case. In all cases, effort is made to dispose of all potentially infected material responsibly and to the satisfaction of environmental affairs regulations. When requested, SAPPO assists in providing personal protective equipment (PPE) resources for animal health personnel, disinfectants, equipment to prepare disposal sites, and ASF awareness material. SAPPO has made a policy decision to move away from incentivising owners to cull/euthanise pigs, but rather to support and facilitate government's intervention strategy. Biosecurity standards are being formulated to help facilitate internal and international trade in the face of outbreaks.
Symptoms
High fever
Weakness and reluctance to stand
Vomiting
Diarrhoea, sometimes bloody
Red or blue colouring around the ears or snout
Coughing or difficulty breathing
Miscarriages and stillbirths
Weak litters
Most of the diseased animals will die within 10 days
Recent, new, and recurring outbreaks: 2022
| | | | | |
| --- | --- | --- | --- | --- |
| Outbreak no. | Start of outbreak | Province | Closest city/town | Cases (pigs) |
| 48 | 29 August | Gauteng | Vereeniging | 32 |
| 49 | 2 September | North West | Vryburg | 9 |
| 50 | 5 September | KwaZulu-Natal | Kokstad | 103 |
| 51 | 14 September | Free State | Villiers | 14 |
| 52 | 30 September | Mpumalanga | Bronkhorstspruit | 13 |
| 53 | 5 October | Gauteng | Bapsfontein | 7 |
| 54 | 6 October | Eastern Cape | Gqeberha | 100 |
| 55 | 8 October | Eastern Cape | Engcobo | 16 |
| 56 | 12 October | Gauteng | Bapsfontein | 78 |
| 57 | 14 October | Mpumalanga | Bronkhorstspruit | 29 |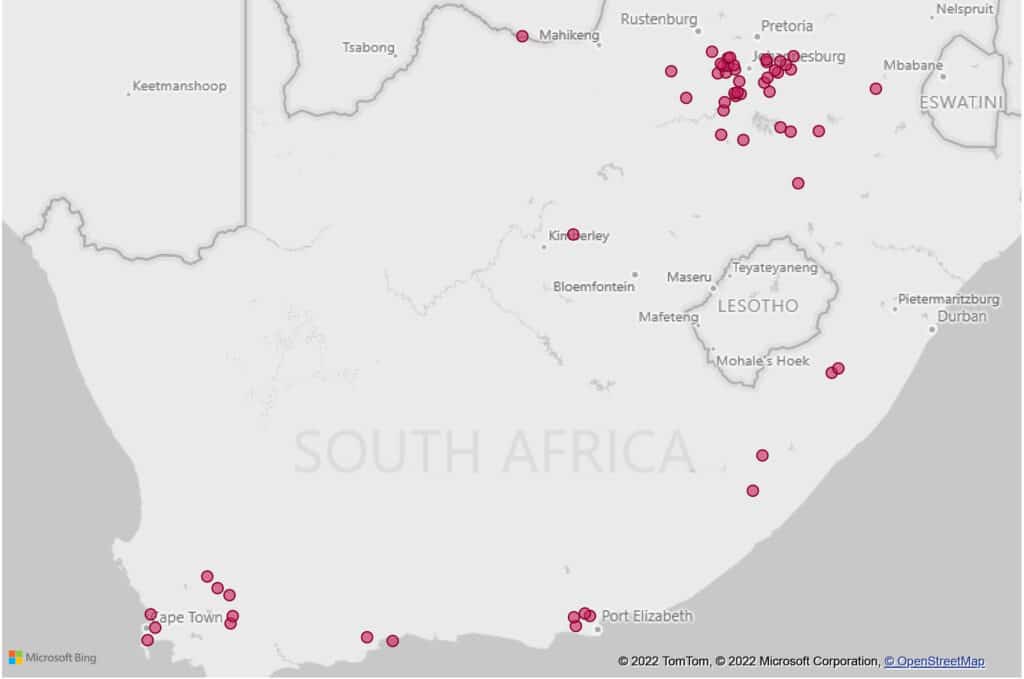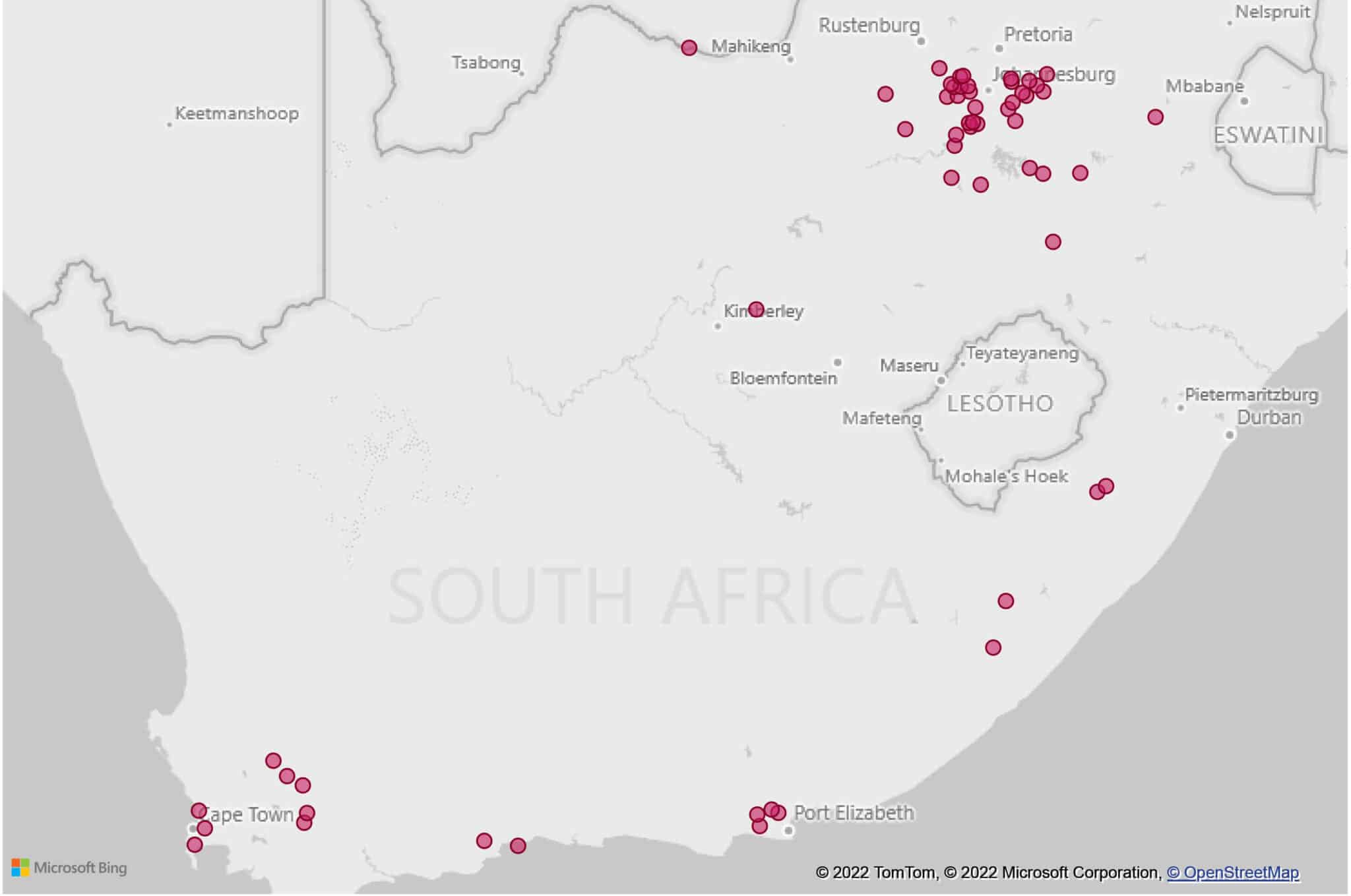 Contact your local state veterinarian if you suspect that your pigs or farm are infected. Click on the following links for more information:
Disclaimer: Information provided herein is current as of the date of issue and to the best of SAPPO's knowledge. In some cases, the record-keeping of the owners and determining the actual infection date make it difficult to have 100% accurate statistics. In some cases, the 'susceptible' population data is recorded as the number of pigs currently on the farm plus those known to have died since initial reporting or visit by veterinary authorities.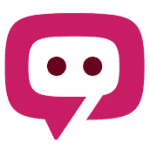 The South African Pork Producers' Organisation (SAPPO) coordinates industry interventions and collaboratively manages risks in the value chain to enable the sustainability and profitability of pork producers in South Africa.