The Executive Board of SAPPO recently convened for our quarterly board meeting and to complete a strategic planning exercise. The full board and a number of SAPPO staffers travelled to the Eastern Cape, where we were very generously hosted for three days by David and Antoinette Osborne at their game farm Thaba Thala near Sterkstroom. Thaba Thala provided the ideal setting for our discussions and deliberations which were very ably facilitated by Willie Miller, a non-executive member of our board. As a farmer, I am extremely appreciative of the contribution each and every board member makes to our organisation. Without exception, these board members are running large and complex businesses which don't easily share their attention. That these board members set aside three full days to attend to industry matters says a great deal about their commitment to our industry and working together. Equally, I am extremely proud to be associated with highly professional people who work for SAPPO. They are a great credit to our industry and always fly the pork flag high. Johann Kotzé has assembled a dynamic team, who are well placed to serve our farmers.
We opened our time at Thaba Thala with a Board Meeting, where all the ordinary business of the board were discussed. I can confirm that our organisation continues to be conservatively managed, with oversight of our financial affairs by an active audit and risk committee, chaired by Willie Miller. While we recorded a deficit in 2022, this was against the backdrop of surpluses we recorded in the prior year. Reserves remain healthy with no change to our policy on liquidity. SAPPO is principally a service organisation, which requires a strong and capable team. Johann has continued to build this team and we have strengthened functional areas such as consumer education and communications, albeit through the appointment of consultants rather than full-time employees. The tactical use of consultants achieves a 'force multiplier' effect and has allowed us to make a step change in a number of areas. A notable development is the bringing in-house of the levy collection administration. This will bring significant cost savings, with little additional risk. These savings will be reinvested in core initiatives.
One area where we invested heavily during the year is consumer education. It was fitting that Christian Zimelka make a presentation to the board. While our marketing objectives of building equity in the pork category and practically getting South Africans to eat more pork at higher prices remain unchanged, our approach is fundamentally different. Significant savings have been realised in a new approach to the creation of content. These savings have been reinvested in the buying of space, both in print and online. We have aggressively ventured online in the last year. Through the use of QR codes, consumers are being drawn in to the SA Pork digital ecosystem, where ongoing and sustainable engagements can be achieved. While our marketing campaigns resemble those successful campaigns of old (for example, a focus on recipes), they are all part of a broader, coordinated initiative.
During the strategic planning exercise, a small number of topics were debated in some detail, including health, industry standards, and sustainability.
Whilst there is a mostly negative news flow regarding animal health and biosecurity in South Africa, the health of the South African commercial pig herd remains one of our key assets and must be protected at all costs. While the outbreak of foot-and-mouth disease (FMD) or African swine fever (ASF) represents a catastrophic event at an individual farm level, our biosecurity measures have thus far protected our industry against a broader crisis. We are also extremely fortunate to be free of many economically destructive diseases such as porcine reproductive and respiratory syndrome (PRRS) and porcine epidemic diarrhoea (PED). We cannot, however, rest on our laurels, nor should we think that health can be managed without industry-wide coordination and cooperation. The board has resolved to ramp up investment in biosecurity initiatives. In this regard, biosecurity evaluations are to be rolled out across the industry, regardless of a producer's status (Pork 360, compartmentalised or not). These evaluations will allow us to critically assess biosecurity at a local, regional, and national level and provide for gap analysis and continuous improvement. Together with the movement app, which is already up and running, these initiatives will go some way to improving biosecurity risk management. In connection with the above, the export Veterinary Procedural Notice (VPN) is currently being revised. This is to ensure that our compartment system is robust in the face of some of the emerging health challenges our country faces and acceptable to our main trading partners. As a board, we are convinced that our investment in health is the single most important contribution SAPPO can make to safeguarding the economic viability of our farmers.
The SAPPO office regularly communicates the importance of raising and maintaining an industry standard. The board again debated the role of our standard, Pork 360. The reality (that may be harsh for some) is that if as an industry we do not self-regulate, we run the risk of an event which seriously erodes the trust in our industry and the product we produce. More importantly, however, if we do not self-govern, other actors, be they government, retailers, or civil society may usurp this role and regulate on our behalf. This has been the case for farmers in many parts of the world, with seriously negative consequences. Pork 360 is not a marketing tool, as may have been the case in the past, but rather a means of securing a licence to operate. There is ongoing scrutiny of the standards to ensure they achieve this objective, with a focus on simplifying compliance, without compromising on standards.
Sustainability was discussed in some detail with a presentation by Jolanda Andrag from SAPPO. From our engagements with financial institutions, retailers, and civil society, it is apparent that farmers are going to need to have answers when it comes to ESG (environmental, social, governance). It would be reckless to take a "this doesn't apply to me" approach as the sustainability era is here. Thankfully, as Jolanda shared with us from work completed on our behalf by PWC, we are already in very good standing when it comes to sustainability. Through Pork 360 we already measure and report on many globally accepted ESG indicators. In this regard, we have a very good story to tell (especially compared to many of our protein counterparts). Rather than setting a host of new standards, SAPPO's role here will be to assist our farmers in addressing sustainability by providing research and tools.
Finally, the board turned its attention to the medium and longer term. It was recognised that the industry will continue to experience consolidation and vertical integration (backwards and forwards). To remain relevant, SAPPO must respond to these trends. It is envisaged that, over the longer term, our organisation will think as much about 'pork' and as it does 'pig'. This should not be seen as a threat to primary producers. On the contrary, taking more of a value-chain-based approach, with primary production recognised as its 'beating heart', is in the best interests of primary producers and will safeguard their long-term future.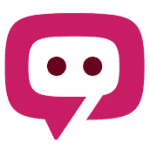 The South African Pork Producers' Organisation (SAPPO) coordinates industry interventions and collaboratively manages risks in the value chain to enable the sustainability and profitability of pork producers in South Africa.