As 2022 draws to a close, SAPPO reflects on the key trends that will continue to shape the pig economy in 2023 and how pig producers are going about navigating the increasingly complex business environment. The series below answers the following set of questions.
How can livestock value chains collaborate better with each other in future?
Does foot-and-mouth disease (FMD) have an impact on the pig economy?
Did FMD have impact on our export ability?
What potential does the movement app hold for ensuring better biosecurity?
What is the link between Pork 360 and sustainability?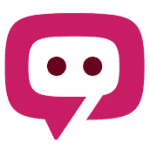 The South African Pork Producers' Organisation (SAPPO) coordinates industry interventions and collaboratively manages risks in the value chain to enable the sustainability and profitability of pork producers in South Africa.