Source: Daily Maverick/Bloomberg, 27 July 2020, photo credit: Geld Winst Financering, Pixabay/Foodlog

The International Monetary Fund approved $4.3 billion in emergency funding for South Africa, the largest emergency disbursement for any country yet to assist with fighting the coronavirus pandemic.

The International Monetary Fund "support the authorities' efforts in addressing the challenging health situation and severe economic impact of the Covid-19 shock," the Washington-based lender said in a statement Monday.

"Once the pandemic is behind, there is a pressing need to ensure debt sustainability and implement structural reforms to support the recovery and achieve sustainable and inclusive growth."
Read more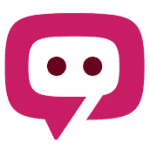 The South African Pork Producers' Organisation (SAPPO) coordinates industry interventions and collaboratively manages risks in the value chain to enable the sustainability and profitability of pork producers in South Africa.