Source:  Marianne Merten, Daily Maverick, 9 July 2021, photo credit: Smarter Travel
It came down to votes at Parliament's ad hoc committee on amending Section 25 of the Constitution. ANC numbers meant its proposals carried the day. But the EFF rejected this. And pending another twist, that effectively means the constitutional amendment is dead in the water.
After the ANC used its numbers to ensure adoption of its proposals to amend Section 25 to its views, EFF chief whip Floyd Shivambu rejected the changes, saying the party would not support them.
"You have adopted a reactionary amendment of the Constitution. When tabled in Parliament, we'll vote against each other, and we'll proceed from there," said Shivambu.
This effective withdrawal of the EFF's 44 votes in the National Assembly means the ANC will not reach even a two-thirds majority, or 267 votes, in the House.
The governing ANC holds 230 seats and even if all the smaller opposition parties were to support it, the adoption would still fall short. That's more so if, as many argue, a 75% threshold is required because of the amendment of the Bill of Rights.
Because it is about the numbers. The DA, with its 84 seats in the House, is opposed to any constitutional changes to Section 25, or the property clause, as is the IFP (14), Freedom Front Plus (10) and African Christian Democratic Party (4).
That it could get to this stalemate became apparent late in June, when the EFF dug in over state custodianship of land and removing the 1913 Natives Land Act cut-off date. This push exposed the earlier toenadering on state custodianship of land as one in name only, not substance. 
It was all a step too far for the ANC because its 2017 Nasrec conference resolution qualifies compensationless expropriation with considerations of food security and no negative impacts on other sectors.
Ultimately, the ANC seemed resigned to running the risk of being unable to push through an amendment of Section 25 of the Constitution to make explicit the expropriation without compensation that's already implicit.
Read more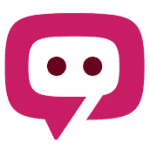 The South African Pork Producers' Organisation (SAPPO) coordinates industry interventions and collaboratively manages risks in the value chain to enable the sustainability and profitability of pork producers in South Africa.