South Africa's consumer inflation rose by 4.3% in August, compared to 4% in July.
This is slightly higher than expected: economists polled by Bloomberg had predicted an increase of 4.2%.
Annual food inflation reached its highest level in 18 months, registering 3.8% in August, Statistics SA reported. This was mostly due to a 8.6% increase in bread and cereal prices – the highest annual inflation reading for bread and cereals since February 2017, when the rate was 12.8%.
Read more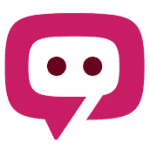 The South African Pork Producers' Organisation (SAPPO) coordinates industry interventions and collaboratively manages risks in the value chain to enable the sustainability and profitability of pork producers in South Africa.