The European pork market has been experiencing a unique phase as Spanish pig prices maintained a steady course for a remarkable 17 weeks, hitting an all-time high by the end of July. This consistency stands out amid various market movements. France has rebounded from a dip linked to public holidays in May, while Germany grapples with challenges, seeing a decline in weekly slaughter rates. Denmark, closely tied to external markets, faces tough competition in pork exports, particularly from China.
China's ongoing low pork prices continue to surprise, differing significantly from Spain's elevated rates. The United States is thriving, with strong exports and domestic demand supporting its market position. Canada and Brazil are also making gradual gains. Spain's enduring high prices reflect a scarcity due to porcine reproductive and respiratory syndrome (PRRS), creating a delicate balance between limited supply and a surplus of pork products.
As Spain's prices remain consistently high, the industry anticipates a potential shift in the future. The pressing question is when this transition will occur, as the sector adapts to losses and recalibrates its operations.
Click here to read the full article, which was first published on pig333.com.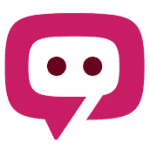 The South African Pork Producers' Organisation (SAPPO) coordinates industry interventions and collaboratively manages risks in the value chain to enable the sustainability and profitability of pork producers in South Africa.