Sourse: Prof Njuguna S Ndung'u, Bizcommunity, 11 June 2020, photo credit: Bohatla

The Covid-19 pandemic has affected all sectors of economies globally. Here in Africa, the crisis has drastically impacted food security. Supply chains, food and nutrition security, as well as current and future production functions, have been negatively impacted by a host of factors related to the Covid-19 crisis.

Food supply and food security is a basic human need and a basic requirement for survival in difficult times. Several studies of food policies, food security and nutrition outcomes in Africa seem to show that lack of access to sufficient nutritious food leads to health problems including under-nourishment, immune deficiencies, stunting, illnesses and higher child mortality rates.

The onset of the Covid-19 crisis has exponentially increased the continent's food security problems. Food supply chain distribution networks have been severely constrained. The numerous negative impacts of the health crisis are having a compound effect on all facets of food security, including food production, safety and distribution.
Read more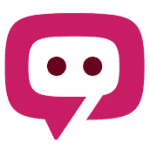 The South African Pork Producers' Organisation (SAPPO) coordinates industry interventions and collaboratively manages risks in the value chain to enable the sustainability and profitability of pork producers in South Africa.