Source: The Editors, World Politics Review, 4 August 2021, photo credit: Convention on Biological Diversity
In recent decades, scientists have identified dozens of new, potentially deadly pathogens that originated among other animal species but have the capacity to infect humans. SARS-COV-2, the virus that causes COVID-19, is one such zoonotic virus, and humankind's vulnerability to them is increasing as a result of population growth, globalization, climate change and other processes.
A recently launched project called STOP Spillover aims to anticipate and address the threats posed by zoonotic pathogens. This week on Trend Lines, the director of STOP Spillover, Deborah Kochevar, joins WPR's Elliot Waldman to discuss some of the latest interventions that are being devised to prevent animal-borne illnesses from spreading among human populations.

Kochevar is also dean emerita of the Cummings School of Veterinary Medicine at Tufts University. She has a doctor of veterinary medicine degree from Texas A&M University and a Ph.D. in cellular and molecular biology from the University of Texas.
Read more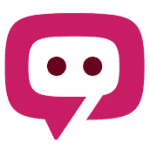 The South African Pork Producers' Organisation (SAPPO) coordinates industry interventions and collaboratively manages risks in the value chain to enable the sustainability and profitability of pork producers in South Africa.