Source: The Maschhoffs, Farm Journal's Pork, 1 October 2021, photo credit: Iowa Select Farms
Raising pigs is not an easy task. To do it well you have to understand the biology of the animals. You need to provide proper feed and water to meet their nutritional requirements. You need to adequately control ventilation, temperature and other components to meet their environmental needs. You also need a caretaker with knowledge and skills to meet their animal husbandry needs. But when it comes down to it, if you do a good job of providing the Big 4 (Air, Water, Feed and Care) we generally know how the pigs will respond. The more complicated part about raising pigs is how to ensure the people responsible for raising them are properly trained and supported by strong leaders that empower them to make the right decisions.
People Strategy: Culture of Caring
At the Maschhoffs, we have an extensive understanding of how our pigs will respond biologically. However, we recognize, to be a top performer in the swine industry it starts with understanding and meeting the needs of our people. We recently launched a people strategy with three key pillars: Compensation Strategy and Total Rewards, Safety, and Growth and Development. All three of these are encompassed in our mission to surround our people with a "Culture of Caring."
Strategy in Action
We put our strategy into practice in a recent retreat that brought together our sow farm managers from across the business to focus on culture. We spent our days having candid discussions on leadership behaviors and our influence on team culture. We worked through interactive learning sessions on active listening, building trust and commitment, creating a positive work environment, improving coaching and feedback routines, and accountability.
The feedback at the end of the week was very positive. It was clear the farm managers appreciated we held true to our word, and spent the entire retreat focusing on how to support our people and not on how to improve production practices or financial metrics. We left the week setting the farm managers up with a support network of peers to work with on their leadership journey. They walked away with tools and a framework of accountability routines to help them drive improvement at their farms.
Leadership is a Journey
Developing our people and growing leadership competencies is a journey. It is not a task we will ever fully accomplish. It is an ongoing and ever-evolving part of our culture. As we continue to invest our time and resources into developing our people, the production and financial results will follow. We teach our people that leadership is a significant responsibility … one in which we are entrusted with the lives of the people that follow us. We take that responsibility seriously and hold one another accountable to living the culture of caring and providing our employees the feedback and opportunities they deserve.

Source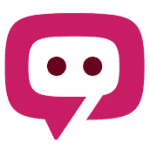 The South African Pork Producers' Organisation (SAPPO) coordinates industry interventions and collaboratively manages risks in the value chain to enable the sustainability and profitability of pork producers in South Africa.