On a recent trip to Cape Town, Christian Zimelka, head of consumer assurance at SAPPO, visited the Division of Human Nutrition at Stellenbosch University, where he met with Prof. Renée Blaauw and Prof. Evette van Niekerk to discuss research and development requirements for pork facts that will form a foundation for SAPPO's pork information campaign for the fourth quarter of 2023 and into 2024.
"We aim to educate consumers of pork about the health and nutritional value of pork and inspire them to purchase pork"

Christian Zimelka, head of consumer assurance at SAPPO
During the course of 2021 and 2022, SAPPO identified the fact that many consumers and non-consumers of pork are uninformed and even misinformed about pork. Our main aim is to dispel these myths and educate consumers on around the true intrinsic value of pork.  
To achieve this, SAPPO has partnered with Stellenbosch University to help in the creation and management of communication that addresses these issues. This communication will be developed, designed, and distributed through various media partner channels, as well as via SAPPO's own social media platforms.
Furthermore, Stellenbosch University has agreed to endorse the facts shared in this pork information campaign once these have been approved by them. This adds huge credibility to all the messages that will be communicated!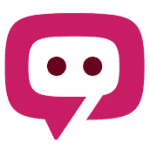 The South African Pork Producers' Organisation (SAPPO) coordinates industry interventions and collaboratively manages risks in the value chain to enable the sustainability and profitability of pork producers in South Africa.