Producers know that if a pig has good gut health in the nursery, it's more likely to get off to a good start in the grow-finish barn. But with increased pressure on antibiotic use, nutritionists are tasked with looking for effective alternatives, Jon De Jong, a nutritionist for the Pipestone Grow Finish Team, told Pig Health Today.
"Everyone is looking for that silver bullet, but we have yet to find it," De Jong said. As a result, Pipestone is taking a multi-faceted approach. From the room environment and production set-up of the barns, to herd health and nutrition, these combined factors help alleviate the effect of limited antibiotic use. However, "I don't think there ever will be a replacement for antibiotics. That's not the goal," he said.
Read more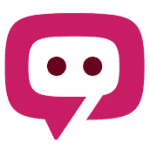 The South African Pork Producers' Organisation (SAPPO) coordinates industry interventions and collaboratively manages risks in the value chain to enable the sustainability and profitability of pork producers in South Africa.