Comment by Paul Makube, Senior Agricultural economist at FNB Agri-Business
01 April 2020– The South African agriculture sector as well as consumer can breathe a sigh of relief following the announcement of a massive fuel price decrease of R1.76/ litre of both the retail price of the 93 ULP and LRP petrol, with the 95 ULP and LRP petrol falling by R1.88/ litre for Gauteng. According to the Central Energy Fund, the wholesale diesel prices of 0.5% sulphur content fell by R1.34/ litre and R1.40/ litre respectively for Gauteng and the coastal areas respectively. The 0.005% sulphur diesel grade fell by R1.35/ litre and R1.41/ litre respectively for Gauteng and the coastal areas.
The country benefited immensely from the crash in international crude oil prices on the back of the Saudi Arabia/ Russia spat regarding the production cuts followed by the demand convulsion due to the outbreak of the coronavirus across the globe. The global crude oil prices recently reached a low of US$22.87/ barrel, which is down by a whopping 67% from the 2020 peak of US$68.91/ bbl. This more than offset the sharp rand depreciation which has also touched its record low of R18.09/ US dollar, which is down by 30% from its best level of R13.96 for 2020.
Fuel costs manifest differently across the various industries from planting, harvesting, distribution and packaging. The lower fuel costs come in at the opportune time as we approach the harvest period for the bumper grain, oilseed crops and the winter crop season, as well as the early stages of the citrus harvest. Bear in mind that the distribution of agricultural produce is dominated by road transport, so the net effect of fuel decreases has improved profit margins for producers as they head into the increased activity for the sector. Logistics companies in the agriculture value chain will also benefit, for example, over 80% of grain is transported by road.
Furthermore, the lower crude oil price is a double whammy due to the direct influence on the fuel price and the indirect influence on oil derivatives such as fertilizer, pesticides and herbicides all of which are inputs in crop farming.
At consumer level, transport costs account for a significant portion of household expenditure for low income households. The consequence of sustained fuel price decreases will further ease pressure on disposable incomes in the wake of the current economic challenges. It is also a welcome relief for businesses in terms of reduced transport, packaging and distribution costs which may eventually benefit the consumer.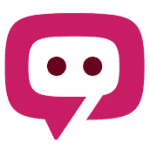 The South African Pork Producers' Organisation (SAPPO) coordinates industry interventions and collaboratively manages risks in the value chain to enable the sustainability and profitability of pork producers in South Africa.