Source: Bizcommunity, 14 June 2021, photo credit: Labnet
Professor of Plant Breeding Maryke Labuschagne is working with a group of more than 20 African PhD students and postdoctoral fellows to improve the nutritional status of poor rural communities on the continent. Labuschagne is works within the University of the Free State's (UFS) Department of Plant Sciences and is also heading the NRF-SARChI chair in disease resistance and quality in field crops.
The group are from several countries on the continent, including Zimbabwe, Zambia, Uganda, Ghana, Ethiopia, Kenya, Lesotho, Eswatini, Tunisia, Ethiopia, and South Africa. She says through decades of research and collaboration, they have established a strong network of researchers on the continent.

"We collaborate mainly with the Consortium of International Agricultural Research Centres (CGIAR). These include the International Maize and Wheat Improvement Centre (CIMMYT) based in Zimbabwe, Kenya, and Ethiopia, and the International Institute of Tropical Agriculture (IITA) in Nigeria and Kenya, as well as the International Crops Research Institute for the Semi-Arid Tropics (ICRISAT) in Kenya," says Labuschagne.

"Many of the research projects are funded by the Gates Foundation and other international sponsors," adds Labuschagne.
Read more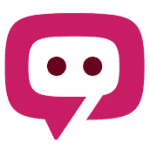 The South African Pork Producers' Organisation (SAPPO) coordinates industry interventions and collaboratively manages risks in the value chain to enable the sustainability and profitability of pork producers in South Africa.