The United Kingdom may have officially left the European Union, but the terms of its exit are still being worked out, including what British trade policy will look like post-Brexit. During the current transition, which lasts until at least the end of the year, the U.K. will continue trading under EU rules while negotiating new arrangements with Brussels.

Once that is done, the British government will be free to negotiate new trade terms with the rest of the world. While a potential free trade deal with the U.S. gets all the attention, development advocates are watching to see how the U.K. adapts the existing preferential trade arrangements it had made as part of the EU with poor and developing countries, in Africa in particular.
Read more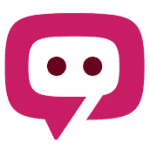 The South African Pork Producers' Organisation (SAPPO) coordinates industry interventions and collaboratively manages risks in the value chain to enable the sustainability and profitability of pork producers in South Africa.