Those with significant exposure to genetic indexes understand you are not able to directly compare indexes across product lines, within or between genetic suppliers.

Often the traits included in the indexes are different and even if they are the same, the economic weightings likely differ. This is especially true for terminal lines, where there are varying levels of focus on commercially derived crossbred traits. The question we continue to seek to understand is: How much value is created between and within a given index? 
Read more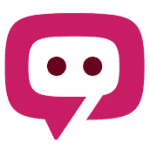 The South African Pork Producers' Organisation (SAPPO) coordinates industry interventions and collaboratively manages risks in the value chain to enable the sustainability and profitability of pork producers in South Africa.