SAPPO's CEO, Johann Kotzé, attended the European Pig Producers board meeting and Congress between 17 and 19 May 2023 in Seville, Spain. The EPP-Congress 2023 centered around the resilience of the European pig industry, with a special focus on precision farming, information technology and artificial intelligence, a political and technical view of African swine fever (ASF), European Union (EU) welfare norms for 2024 onwards, and the vertical integration of the Spanish production model.
Over the past five years, the Spanish industry has grown by 2 700 new farms to be 214% self-sufficient, and subsequently evolved into a net exporter of pork. New legislation limits farms to 740 livestock units per farm, with a minimum of 1 km from the closest other farm or development. Interestingly, significant investments in abattoirs resulted in a slaughter capacity surplus. The expected pig production growth is estimated at 54,5 million carcasses for 2025, with a slaughter capacity of 69 million carcasses. These newly developed farms and abattoirs highlight the future growth opportunity of the industry in Spain.
With legislative support, ASF was eradicated in the mid-2000s in Spain, although it remains a significant threat. Moreover, new welfare regulations in the EU, particularly pertaining to freedom-farrowing also impacting on its licence to operate. From an EU perspective, the politicians' sentiment regarding farming is negative due to impact of farming on climate change. This sentiment is currently pushing for the reduction in the production of livestock in the EU and may, in the future, curb expansion.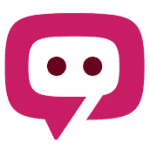 The South African Pork Producers' Organisation (SAPPO) coordinates industry interventions and collaboratively manages risks in the value chain to enable the sustainability and profitability of pork producers in South Africa.