Experimental evidence suggests health benefits can be obtained from welfare improvements. Animal welfare scientist Laura Boyle from Teagasc, Ireland, believes there is an important link between health and welfare of pigs.
During the recent Pig Welfare Symposium, Boyle discussed the interrelationship between pig health and welfare and implications for antibiotic use.
"The risk factors for poor health are very similar to the risk factors for poor welfare," Boyle says. "Any efforts made to address your disease burden on the farm will have advantages for pig welfare and vice versa."
Read more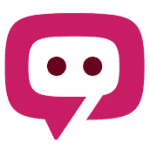 The South African Pork Producers' Organisation (SAPPO) coordinates industry interventions and collaboratively manages risks in the value chain to enable the sustainability and profitability of pork producers in South Africa.