Source: Jason Whyte, Bizcommunity 15 January 2021, photo credit: Pan American Health Organisation
(Part 1)
South Africa is now deeply within its second wave of Covid-19 infections, which appears to be significantly more widespread than that which prevailed during early to mid-2020. Since then, and in response to the pandemic, global efforts have successfully developed both expedited means of testing for the virus and, more recently, vaccines.
Employers may thus wish to explore the introduction of workplace policies which formalise mandatory testing and vaccination protocols in order to restore their workplaces to some level of normality, particularly workplaces where remote working is not suitable.

In this piece we attempt to give employers some guidance as to how to approach these issues. We must however stress at the outset that these questions are unprecedented and throw into stark relief the competing rights of individuals, their employers and the public at large. We also appreciate that a number of the issues involve moral and ethical considerations that are difficult, if not impossible, to resolve.
Read more
(Part 2)
Testing of employees
In the event that employers cannot or do not introduce mandatory vaccination policies, employers may wish to consider regular, or even daily, mandatory testing of employees for Covid-19, thereby minimising the risk of transmission within the workplace.

There are currently two forms of test for Covid-19, namely the polymerase chain reaction or PCR test and the rapid SARS-CoV-2 Antigen test. Whilst the PCR test is considered substantially more reliable, it is impractical for workplace purposes given the lengthy time taken to obtain an outcome. In contrast, antigen tests reveal an outcome within 15 to 30 minutes and are substantially cheaper, but are less reliable, particularly in respect of false-negatives.

Whilst antigen tests have, since December 2020, been approved by South African Health Products Regulatory Authority (SAHPRA) for public use, there is currently a shortage of antigen tests in South Africa due to global demand. Assuming that such tests are available, this may be an attractive alternative to mandatory vaccinations.
Read more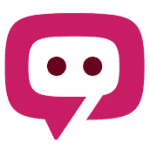 The South African Pork Producers' Organisation (SAPPO) coordinates industry interventions and collaboratively manages risks in the value chain to enable the sustainability and profitability of pork producers in South Africa.