Source: SAPPO, photo credit: Vecteezy
SAPPO is looking for an experienced veterinarian looking for a new challenge in the pork industry. If you have a deep understanding of the One Health Concept and if you are up to the challenge if implementing a set of ISO Standards regarding consumer assurance on food safety, read more.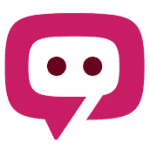 The South African Pork Producers' Organisation (SAPPO) coordinates industry interventions and collaboratively manages risks in the value chain to enable the sustainability and profitability of pork producers in South Africa.