SAPPO presented commentary on land reform after the government has requested input on its proposed amendment of article 25 of the Constitution to allow for the expropriation of land without compensation. "In our presentation we stated that an amendment to the Constitution is not necessary as it already allow for the expropriation of land without compensation," says Johann Kotzé, CEO of SAPPO.
"We however believe that title deeds should be part of any land reform deal. If people do not owe the land they farm on, there is not much motivation for them to succeed and to invest in their farming enterprises. We also believe that funds in the Mayetla Trust could be a handy mechanism to fund land reform," he says.
Kotzé also pointed out that SAPPO is affiliated to Agri SA's Commodity Chamber. "Agri SA has expert staff members, well informed and well represented in all land reform forums. Agri SA also makes use of experts from outside the organisation to keep a close watch on all land reform developments on behalf of all South Africa's farmers," he said.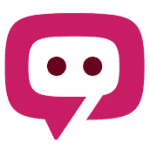 The South African Pork Producers' Organisation (SAPPO) coordinates industry interventions and collaboratively manages risks in the value chain to enable the sustainability and profitability of pork producers in South Africa.