Dear SAPPO member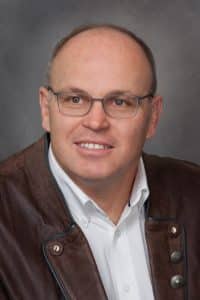 Since our previous update early in May the trade has reported a steady increase in demand for fresh pork. We hope that our promotion and other communication campaigns will result in producer prices increasing to more "acceptable" levels soon.
Further good news is that the trade also reports an increase in the demand for processed products (see news about SAMPA's campaign below). Media enquiries about listeriosis and reporting on the subject have clearly slowed down (detail will follow in our e-newsletter, SAPPO News, next week).
SAPPO's marketing team is still constantly promoting fresh pork in consumer magazines and on various digital platforms. There are also exciting new retail promotions ahead. At the end of May, we will conduct a promotion with Shoprite, one with Checkers at the end of June and one with Woolworths at the end of July. All of these will be national campaigns, supported by in-store promotions.
SAPPO will also as from next week conduct a digital campaign with the consumer magazines Move!, True Love and Drum. The campaign will focus on the positive aspects of fresh pork and will include pork recipes, cooking tips and the like.
ABSA has generously volunteered to sponsor a YouTube video on pork and listeriosis. Prof. Pieter Gouws from the University of Stellenbosch, an expert on the subject, will conduct an interview about pork and listeriosis in the ABSA in-house DVD studio next week. This DVD will go live on YouTube. SAPPO will also request other role players to publish the DVD on their social media and other digital platforms.
In the meantime, the PR company, Joe Public, is conducting an aggressive campaign on behalf of SAMPA to promote processed meat products on various platforms to various audiences such as the government, consumers and the media.
The campaign includes platforms such as:
  Radio;
  SAMPA advertorials in publications such as Rapport, Beeld, Sunday Times, City Press and the Daily Sun;
 Media interviews with prominent decision-makers. Key interviews include: Talk Radio 702, Business Day, Sowetan, Rapport, Afro World View (formerly ANN7), and eNCA;
 Stakeholder engagement  The SAMPA Category Rebuild Committee has engaged government and other priority stakeholders at the highest level on behalf of its members. The following departments and organisations, among others, have been engaged: The Department of Health (DoH), the Department of Trade and Industry (DTI), the Department of Agriculture, Forestry and Fisheries (DAFF), the National Institute for Communicable Diseases (NICD) and the Consumer Goods Council of South Africa (CGCSA).
SAMPA's interventions are ongoing and the Category Rebuild Strategy remains a key priority, says Joe Public.
Thank you for your continued cooperation and help where needed during the listeriosis crisis. Pork producers again showed their character by making plans and tackling the challenge head on.
Yours Sincerely
Johann Kotzé
The South African Pork Producers' Organisation (SAPPO) coordinates industry interventions and collaboratively manages risks in the value chain to enable the sustainability and profitability of pork producers in South Africa.