Land Bank is evident of an unhealthy state of affairs at governance and management level within the bank, says Agri SA – and it is a setback for growth and transformation of the agricultural sector.
Moody's downgrade holds direct implications for the agricultural sector with broader spill-over economic impacts, adds the agriculture association. The Land Bank's long-term sustainability and ability to execute its core mandate are now viewed as "riskier". It, therefore, makes access to finance more challenging and expensive for the bank.

Agriculture is cyclical in nature, and as a result, many farmers do not have a fixed or regular income. They earn the bulk of their income in a short period of time (varies based on commodity) when their produce is sold.
Read more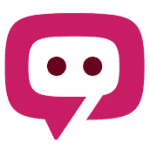 The South African Pork Producers' Organisation (SAPPO) coordinates industry interventions and collaboratively manages risks in the value chain to enable the sustainability and profitability of pork producers in South Africa.