On 4 November, the Kwa-Zulu Natal (KZN) Pig Producers Organisation held its first annual pig day after Covid-19. Farmers and various input suppliers were excited about the recent increase in pig prices but faced hard truths head-on. Dr Peter Evans gave a comparative global perspective highlighting the pressures farmers face. Conversations centred around improving the cost of production and adopting volumes-based production approaches.
Wandile Shilobo, chief economist at Agbiz, gave an overview of the current macro-challenges the agricultural industry faces. This includes infrastructural constraints, state administration inefficiencies, pollitical uncertainty and biosecurity risks. He explained that there are ongoing discussions between the agricultural industry and the Department of Agriculture, Land Reform and Rural Development to manage these challenges.
Prof Roland Schultz then presented an overview of how the KZN climate is changing and the potential impact that it could have on pig producers. With heat-map charts, he illustrated how the northern and coastal areas of KZN are getting warmer, whilst the midlands are experiencing more frequent rain. He discerned between what effects climate change can have and where the failure of infrastructure management leads to flooding, erosion and unnecessary disruptions.
SAPPO also shared some of its most recent initiates. It also acknowledged that it is aware of approximately 21 commercial farmers that are closing their businesses. SAPPO reiterated the importance of active participation in its initiatives to aggregate the value it can create for the entire industry.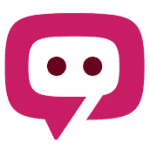 The South African Pork Producers' Organisation (SAPPO) coordinates industry interventions and collaboratively manages risks in the value chain to enable the sustainability and profitability of pork producers in South Africa.