Edward-John Bottomley, Business Insider SA, 3 August 2020, photo credit: Ennomotive
Bulk electricity prices are set to increase by around 15% next year after a court victory for Eskom.
But that won't necessarily reflect on home bills directly.
Eskom and the National Energy Regulator of South Africa (Nersa) were battling it out in court over Nersa's decision to deduct a R69 billion equity lifeline from Eskom's allowable revenue.
That R69 billion had been allocated to Eskom in the 2019 budget to help the power utility pay off its spiralling debt.
The high court in Johannesburg ruled Nersa's decision illegal, and said the full amount has to be paid back to Eskom over the next three years.
Read more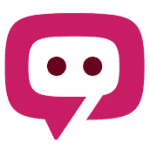 The South African Pork Producers' Organisation (SAPPO) coordinates industry interventions and collaboratively manages risks in the value chain to enable the sustainability and profitability of pork producers in South Africa.