Over the past three years, numerous foot-and-mouth disease (FMD) outbreaks rocked FMD-controlled areas, which is quite normal according to Dr Pieter Vervoort, managing director of the National Animal Health Forum (NAHF).

However, it is the outbreaks that occur outside of these regulated areas that have cost South Africa its OIE-recognised FMD-free status earlier this year. These outbreaks once again highlight the importance of good biosecurity measures.
Read more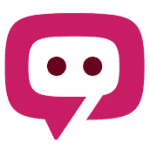 The South African Pork Producers' Organisation (SAPPO) coordinates industry interventions and collaboratively manages risks in the value chain to enable the sustainability and profitability of pork producers in South Africa.