Source: National Hog Farmer, 8 July 2020, photo credit: Phattana; iStock by Getty Images/The Times of Israel

U.S. pork exports to Japan have moved notably higher in 2020, bolstered by tariff relief provided in the new U.S.-Japan Trade Agreement. The agreement entered into force Jan. 1, leveling the playing field with major competitors such as Canada and the European Union.

Imports from the United States, Canada, Mexico, Chile and the EU received another round of tariff reductions on April 1, the beginning of the Japanese fiscal year.

In 2019, U.S. pork faced an uphill battle in Japan as the Comprehensive and Progressive Trans-Pacific Partnership and the EU-Japan Economic Partnership Agreement entered into force. This was reflected in our trade data, as U.S. pork exports set new records worldwide but shipments to Japan declined by 6% to about 370,000 metric tons. Export value to Japan was also down 6% to $1.52 billion — the lowest in more than 10 years.
Read more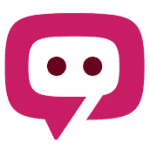 The South African Pork Producers' Organisation (SAPPO) coordinates industry interventions and collaboratively manages risks in the value chain to enable the sustainability and profitability of pork producers in South Africa.