Source: Vladislav Vorotnikov, Pigs Progress, 3 April 2021, photo credit: Eurovision Song Contest
According to Russian data, Russia has overtaken Brazil in terms of pig production performance in 2020, thus becoming the world's 5th largest pork producer.
The data come from a research by the Russian state bank Gazprombank. In 2020, Russia produced 4.27 million tonnes of pork in slaughter weight, 9.7% up compared to the previous year. The Russian Union of Pork Producers (RUPP) forecasted that the industry's growth is likely to continue through 2023 or 2024. The Russian government issued the last soft loans under new farm constructions in 2018. Currently, several projects designed for growing 15 million head of pigs per year are under implementation in the country.
In 2020, Russia exported 200,000 tonnes of pork, almost twice the level of 2019, RUPP said. In line with earlier forecasts, the Asia-Pacific market has become the biggest sales market for Russian pork. For instance, sales to Hong Kong increased from 26,900 tonnes in 2019 to 49,900 tonnes in 2020. Export deliveries to Vietnam jumped from 11,300 tonnes in 2019 to 59,000 last year, RUPP said.
Russia is currently exporting pork to 20 countries. There are good chances that export diversification will continue in 2021, and Russia will further boost foreign sales, primarily to the countries outside the CIS region.
Read more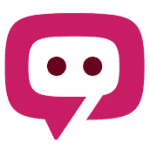 The South African Pork Producers' Organisation (SAPPO) coordinates industry interventions and collaboratively manages risks in the value chain to enable the sustainability and profitability of pork producers in South Africa.